What to Expect in Perpetua 6
With Perpetua 6, you can expect a cleaner, easier, and more enjoyable user experience. Inspired by your comments and feedback, we are working on taking Perpetua to the next level of usability. We are beginning by giving Perpetua a much needed redesign. Windows are wider, navigation is clearer, and the entire system will share a uniform layout. We are also packing in all new features and tools to give you more control over your website while maintaining the simplicity you have come to know and love.
Check back here for information on the latest updates and releases.
Perpetua 6.4 Updates | Feb. 16, 2015
An extension of Perpetua 6.3, all Perpetua users will now have access to Adding New Email Templates to their website. Create more emails in less time by simply clicking:
Site Management > Email Marketing > Add New Email Template


In addition, we have completely overhauled the Contact Management in Perpetua. By clicking:
Site Management > Contact Management > View/Edit Contact Data
Experience a redesigned, re-purposed, and more powerful Contact Management dashboard. From this new window you can manage groups, send emails, import, export, and edit contacts. Here is a preview of the new Contact Management.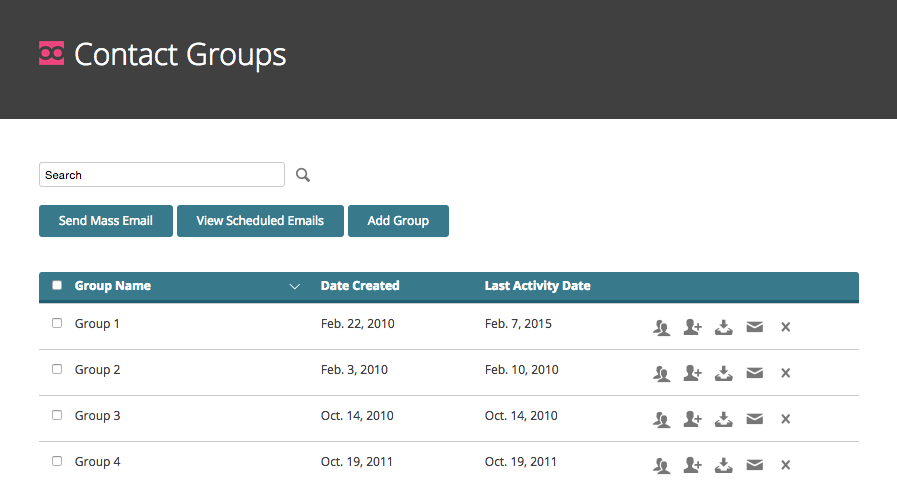 Finally, Sort Content has taken on a fresh look with minor improvements.
Perpetua 6.3 Updates | Feb. 2, 2015
In Perpetua 6.3, we have taken the Global Site Map to a new level of functionality and design. With expanded features like Adding, Editing, and Deleting pages directly from the Global Site Map, you now have more control than ever.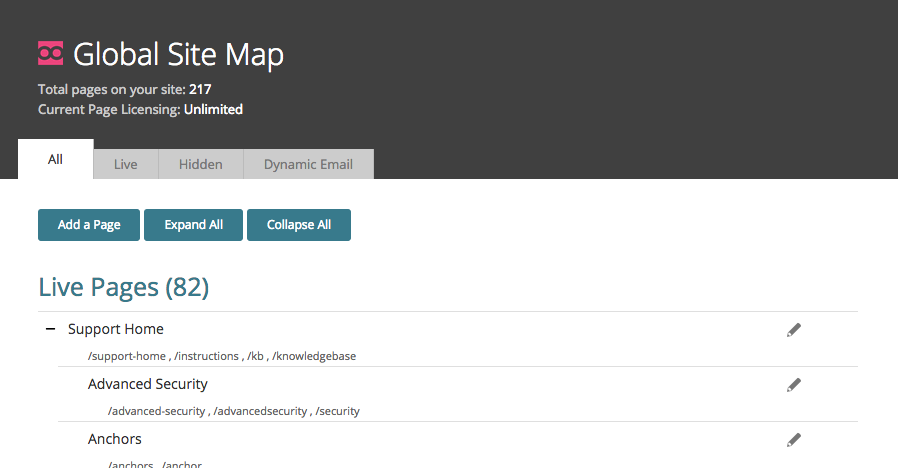 All Perpetua users will receive the following updates:
Rebuilt and expanded Global Site Map
Redesigned Site Definitions window
Beta users will have access to the following updates:
Ability to Add New Dynamic Email Templates to your website

Perpetua 6.2 Updates | Jan. 19, 2015
Perpetua 6.2 will exhibit redesigned windows for two of the most common Perpetua modules: the Content Box and Sub Page Box. Combined with the latest Content Editor, the Content Box will now include a larger editing area for increased visibility.
All Perpetua users will receive the following updates:
New Content Box! Simplified tools, updated look, and larger editing area for fast, simple editing
Redesigned Sub Page Box window
Beta users will have access to the following updates:
Redesigned Sort Content window
Check back on February 2nd for a more powerful Global Site Map with all-new features.
Perpetua 6.1 Updates | Jan. 5, 2015
Perpetua 6.1 represents some of the first major updates to Perpetua. You will begin to see updated modules and windows with the new Perpetua brand as well as streamlined and simplified editing.
All Perpetua users will receive the following updates:
Updated Page Properties for simplified editing
Redesigned Page Layout window
Beta users will have access to the following updates:
New Content Box design for more spacious editing and streamlined features
Updated Sub Page Box module
Completely rebuilt Contact Groups management with dozens of new features and greater control
If you would like to become a Beta-Tester for free for Perpetua 6, click the "Become a Beta-Tester" link on the right.
Later in Jan. 2015, expect to see updates to Sort Content, updated and enhanced Global Site Map, public releases of Content Box and Sub Page Box, and redesigned Site Definitions.
Perpetua 6.0 Updates | Fall 2014
Perpetua 6.0 is just a glimpse of what's in store for the new Perpetua. The following updates are included:
Redesigned Perpetua Toolbar
New Login screen
Preview Button for quick viewing of website changes
Upgraded Content Editor
With all of the Perpetua 6 updates, we value your feedback in driving us to build a better Perpetua. Click "Submit Feedback" on the right to let us know what you think or what you would like to see changed.
Thoughts? Let us know!
We would love to hear from you. Your feedback helps us continue to refine Perpetua and include features that matter to you. 
Submit Feedback
Be the first in line
Help us test new features by becoming a beta-tester for Perpetua. Click below to start receiving the latest updates. 
Become a Beta-Tester